portalutama.com – With how accessible the internet is today, would you believe me if I told you the number of people who go online every day is still increasing? It is. Times have changed, and even the way businesses approach their customers has shifted. Traditional marketing has taken a step back and brought a new face front of the industry and now, digital marketing has become the norm for a successful business.
Considering the new shifting approach, President University Communications Studies hosted a seminar, themed "Digital Marketing Strategies and Tactics in Pharmacy Industry" on October 27, 2022, at President University.
This seminar was presented by a Social Media Management Specialist of PT Kimia Farma, Mohammad Reiza, B.Sc. M.Sc., MDM as the speaker. "You as a PR doctor are giving prescriptions to your company," said Reiza.
Reiza went into further detail regarding the digital marketing trends in 2023 as it continues to grow and transform 2023, here are 3 predictions that will keep you one step ahead.
1. Reels contribute to marketing success on Instagram (leading content of Instagram)
Instagram feeds' algorithm is truly evolving. Instagram reels are compatible with the local economy because individuals have smartphones, personal computers, and iPads, which is why they might become the newest digital marketing trend. Even one individual could manage many gadgets.
2. Facebook ads performance works more effectively
The practice of purchasing followers for your brand's account has lost its luster. Today, gaining organic followers is challenging. Therefore, you must post brand advertisements on Facebook, Instagram, and other social media sites. Additionally, you can create an online event and advertise there.
3. Social media will be filled with more short video content and collaborations between companies or influencers, which will be needed
The era of collaboration is now upon us. As an illustration, consider the partnership between BTS and McDonald's, who used Mandiri Bank as their payment method and thus caused a server outage at Mandiri Bank. That is how strong the market's power is. The partnership between Gojek and Tokopedia is another illustration of how they work together to generate momentum.
Digital marketing is unpredictable, just like the rest of the world. Trends change over time. Consumers embrace fads for a while and then discard them like yesterday's papers. Brand marketers don't need to try everything all at once, but they need to have an open mind to new opportunities and a collaborative mindset to work with creators and agencies.
KOMPASIANA ARENA
Survei Berhadiah Tentang Employer Branding

TTS – Teka – Teki Santuy Eps 102 Tanaman Obat Paling Populer di Indonesia

TTS – Teka – Teki Santuy Eps 101 Kanker Paling Mematikan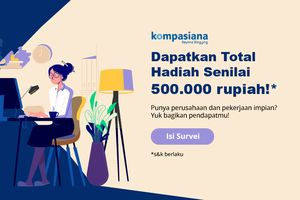 Survei Berhadiah Tentang Employer Branding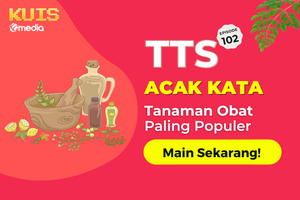 TTS – Teka – Teki Santuy Eps 102 Tanaman Obat Paling Populer di Indonesia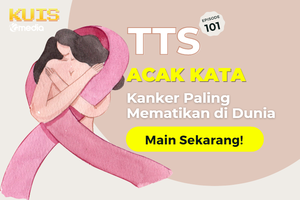 TTS – Teka – Teki Santuy Eps 101 Kanker Paling Mematikan